Welcome!
Hi, I am a developer who can ensure your website is very clean and easy to use for you, your visitors, and search engines.
My profession is Web devolpment / Computer Programing and I am dedicated to creating your websites or applications so they are enjoyable and memorable. For my customers, I will assist you in creating a customized product tailored to your specific needs. Together, we will find the right style that suits your needs within the right budget. Let me create something for you in a professional style, keeping you always up-to-date with the latest technology while maintaining your brand's style.
My designs are creative and meet all current Web Standards. Usability, XHTML/CSS, Programing Scripts, Motion, Print and Graphic Design are my specialties. For more information, contact me.
Web design & development
I will work with your existing materials or create and develop brand new materials such as logos or digital images. My goal is to establish a effective online presence that retains and attracts visitors to your site.
Solutions for E-commerce
Get the solution to selling services or your products on the Internet. Your customers will be able to buy directly from your website with an easy-to-use shopping functionality.
Flash Design & Development
If you are looking for flash animation or application design, I will provide graphics and interactive menus to enhance the user experience and develop the attention grabbing design with your direction.
Database Design
I also develop technology solutions efficiently to process and store your information. I like to consult with you to understand your objectives and ensure you benefit from the database integration into the websites.
Search Engine Optimization
To find products and services on the web allmost every user relies on search engines such as Google, Yahoo, or MSN. Optimization for search engines has become the number one marketing method on the Internet. This is the opportunity to maximize your visibility by using my knowledge to reach the top of every search. I aim to maximize your online presence.
My Latest work
Mandap Design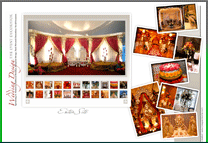 House of Talent studio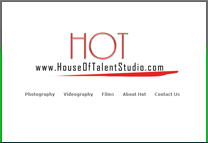 DipVandan Photo & Video

Akal Auto Sales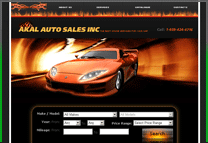 Atlantic City Hotels Reservations