Frequently Asked Questions
I try to list the most common questions has been asked. If the answer to your question is not listed here, then please contact me for further assistance.
Q: Do we need any meeting before/after or while work?
A: In most of cases a meeting is not necessary and 80% of sites I has been completed are generally with contact via telephone and email only.
Q: I already have site and only wish to improve/update it?
A: I can use your existing content and apply a new look to your site. I do offer complete redesign of an existing web site.
Q: What is the time scale for a project to be completed?
A: Generally the time scale of a project is dictated by you or if in your mind have any deadline I will endeavour to meet it for you. In the creation most common delay is content(text/images) to be sent to me from you.
Q: Is there any deposit required to get started?
A: I request a 50% deposit in all cases and will consider taking payment by instalments if necessary. Payment can be made by cheque, bank transfer or money order.
Q: How much will be the cost?
A: The cost is depend on the each services you requested. For example, the number of pages, photo touch-ups, designing logo, dynamic pages, etc. You can save money as using a custom quote. You pay only the services you need, You do not pay that you do not need! NO refunds will issue once the services have been rendered.
I do NOT charge by the hour. NO hidden charges!, Every quote reflects a completed functional service. You can send me a custom quote.
Q: What browser you use to do test the web site?
A: Your site is tested on multiple browsers. I test with Internet Explorer, Mozilla Firefox, Opera and Safari for browser compatibility. Approximately 90% of web user use these browsers.
Q: Can I be responsible for changing and updating?
A: Yes, I design the sites to be easily updated using a variety of programs. I do not provide any teaching of software or programs which you may use to update your site.
Q: I've made my decision to get start. Now what do I do?
A: Simply fill out the contact form to start the process. After receiving your order, I will send you a questionnaire form consists of general questions that will assist in the development. Here are some example questions this form contains: Your slogan, Do you have a deadline? Contact Information...etc. You can fill that form and after completed email or fax back to me.
My Latest work
Mandap Design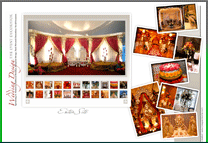 House of Talent studio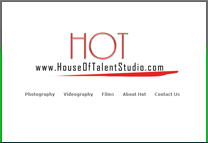 DipVandan Photo & Video

Akal Auto Sales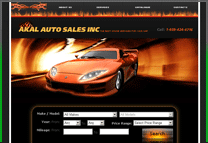 Atlantic City Hotels Reservations