Privacy Policy
I may request information from you In order to provide you with the best services. Your privacy is respected and protected the information that you provide. Visitor information does not use for any purpose other than to respond to inquiries or to help improve the Web site. Any information you provide to me never sold or used for any other purpose. This allows me to respond to inquiries if needed, improve the Web site, and ban spammers and hacking attempts.
NOTE: Information is never shared with third parties except as required by law or to investigate abuse of the Web site.
If you visit our Web sites to browse, read, or download information:
I collects and stores some information like name of the domain and host from which you access the Internet, IP address of the computer you are using, the browser software you use and your operating system, the date and time you access the site and the Internet address of the site from which you linked directly to the site.
I uses this information only as anonymous aggregate data to determine the number of visitors to different sections of the site, to ensure the site is working properly, and to help make the sites more useful. I do not use it to track or record information about individuals. Generally, I delete this information after year.
I do not use persistent "cookies" or tracking mechanisms that collect personally identifying information on the site.
The web site takes every precaution to protect my users information. When users submit sensitive information via the web site, your information is protected both off-line and online.
Notification of Changes
If I decide to change my privacy policy, I will post those changes on my Home page so my users are always aware of what information I collect, how I use it, and under circumstances, if any, I disclose it. If at any point I decide to use personally identifiable information in a manner different from that stated at the time it was collected, I will notify users by way of an email. Users will have a choice as to whether or not I use their information in this different manner. I will use information in accordance with the privacy policy under which the information was collected.
If you have any other questions or concerns about these privacy policies, please contact me.
My Latest work
Mandap Design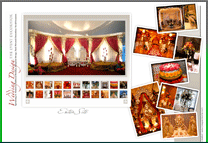 House of Talent studio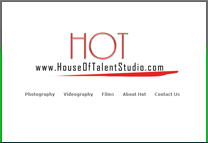 DipVandan Photo & Video

Akal Auto Sales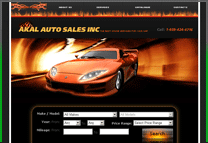 Atlantic City Hotels Reservations